Addressing questions about a reelection bid, Wheeler says city's current challenges will require all of his focus over the next 15 months.
It's the first drug withdrawal center in the Portland metro region to focus on fentanyl addiction, and proof that Measure 110 efforts are paying off
City leaders blame a loophole in state law for the scourge of fentanyl and meth addiction on Portland's streets. Experts caution a repeat of the failed War on Drugs.
As the city gears up for a new government structure and a 12-person council, candidates are kicking off campaigns for a pivotal 2024 election.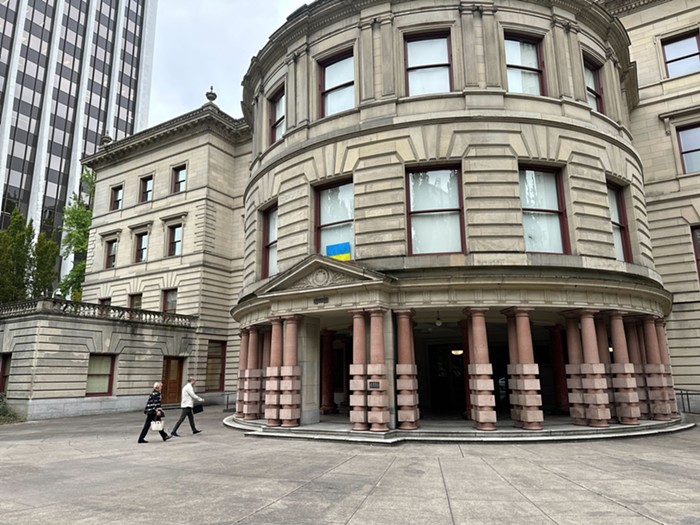 With new City Council districts confirmed, campaigns are already underway for 12 council seats.
A Portlander is fighting the justice system after a right-wing blogger won a legal judgment against them for failing to appear in court. They say they never received proper legal notice.
Portland's contracted homeless campsite removal company was recently ordered to pay damages in another lawsuit stemming from the same 2020 sweep.
City of Portland agrees to pay Jo Ann Hardesty $5,000. Claims against police union and officers remain unresolved.
Right-wing media figure sought damages stemming from attacks in Portland.
Three officers involved in July 22 fatal shooting remain on leave. The incident is the second deadly police shooting of 2023 in Portland.
Petition shows outpouring of support for crisis response program, but budget constraints and employee morale still threaten its success
Three Portland police officers fired at a suspect. It could be weeks before their names are published. Accountability advocates say the policy is out of line with other agencies and PPB's own internal directives.
Portland ombudsman says lack of city oversight led to multiple contract violations and billing discrepancies, costing vandalized businesses thousands.
Prosecutors asked judge for lengthy sentence, citing Toese's history of violence and arrest at politically-charged riots led by the Proud Boys.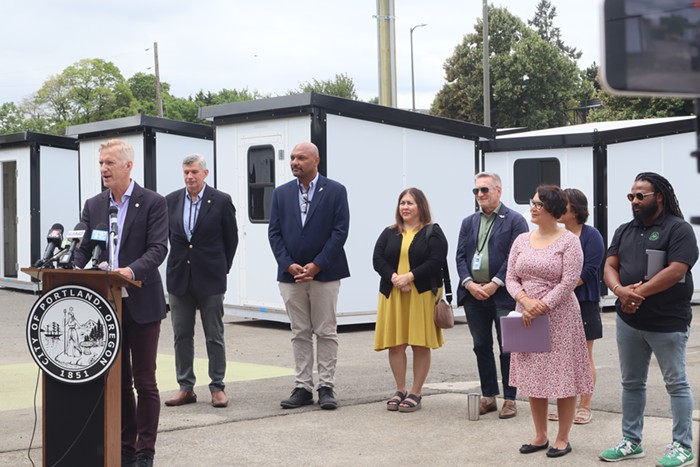 Pods at the Clinton Triangle in Southeast Portland are a far cry from initial plans to corral up to 250 people in tents.
Portland City Auditor's Office will focus on auditing government functions that will have the greatest impact on residents.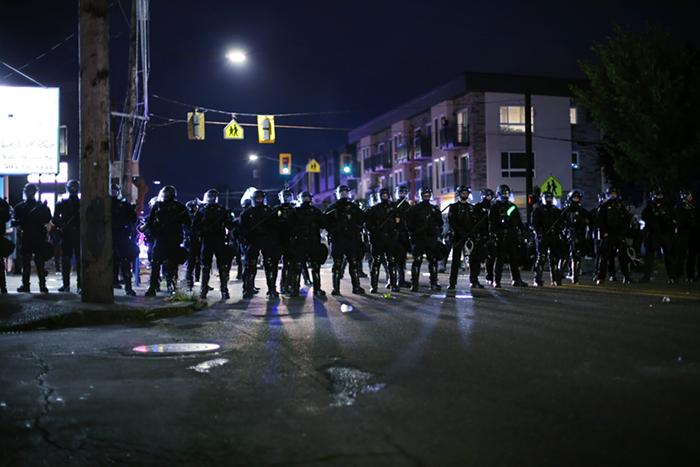 Court dismisses assault charge against officer after restorative justice process leads to public apology.
Dormant pocket park on Southwest Harvey Milk Street will honor legacy of famous drag performer.