Plus, Schaus' Holocene record release show is stacked, and Travis Scott added another Portland Utopia tour stop.
Fierce performances, surreal moments, luxurious snacks, and a reminder that smoking pot on the Portland Spirit is not allowed.
Plus, new records from intimate songwriters Small Million and family-folk teacher Red Yarn.
Intisar Abioto brings first-of-Its kind exhibit Black Artists of Oregon to the Portland Art Museum.
The best upcoming shows, songs, and musical happenings—all for your listening pleasure.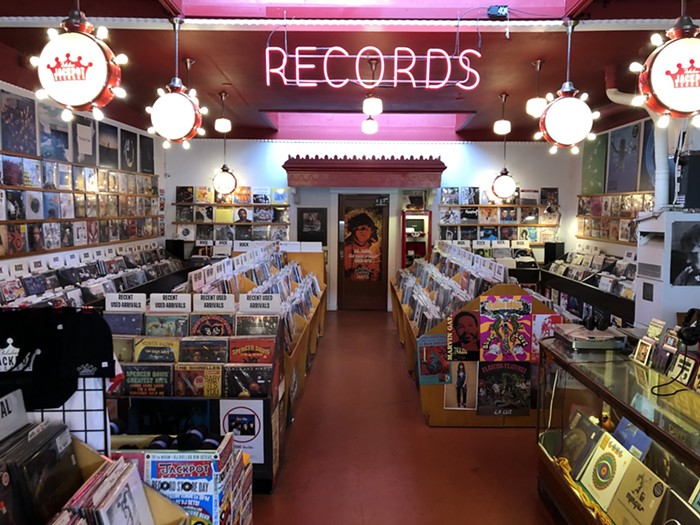 Get the latest music news and hottest bops to put in your ears.
Plus, Dani Danger's gorgeous new "Addicted to Love" is good listening for the inevitable traffic jam at the 50 Cent concert.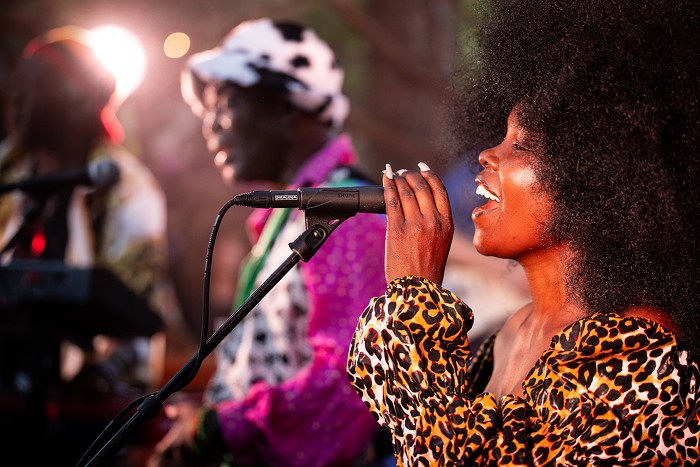 "The volunteers were kind. The music was excellently curated, and I again came out of it appreciating new artists."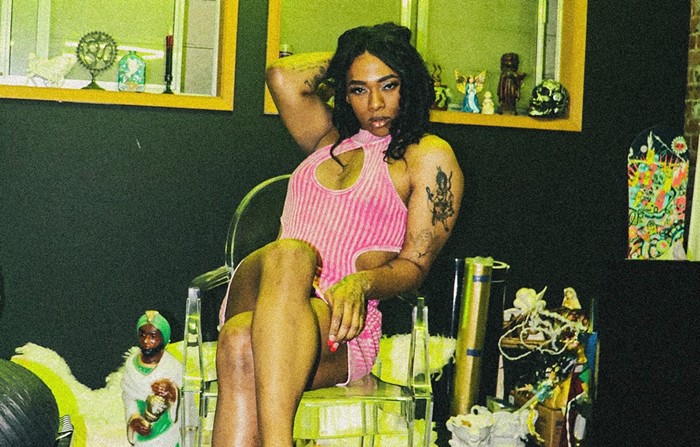 Plus, Dame D.O.L.L.A's album release announcement and the second year of Kidz Outside Festival in St. Johns.
Lee Fields, Thee Sinseers, GEL, W.I.T.C.H., and many more play the best darn little music festival held 16 miles outside of Portland.
Plus, a rare Zyah Belle live appearance at Peter's Room, and THIS IS NOT A DRILL—Wynne is going on tour.
Plus, a Heavy Gold label night at the Fixin' To, a new collab from Mal London and JxJury, and Dame D.O.L.L.A. tells us "The Way It Goes."
Plus, Nonbinary Girlfriend plays Live on KEXP, and a rare KAYTRAMINÉ show at Edgefield.
Plus, an excellent new summer anthem collab from JxJURY and Mal London, and a promising upcoming free Sunday show at Rontoms!
Plus, Sarah Clarke co-headlines with Lyle Divinsky, and Mic Check celebrates seven years of showcases and the 50th anniversary of hip-hop.
Plus, Thirsty City showcase celebrates nine years at the Goodfoot, and who should be on your radar at the Waterfront Blues Festival?
Plus, Wynne's "Hot Friend," freestyle on Sway, and three Portugal. The Man music videos you can't see outside Movie Madness.